Toni Electroni
Designing, producing and launching an Electric scooter
In 2006 Bok and mevissen launched the first vehicle From The Supermarket, the Toni Electroni.
It is a scooter that makes a whole lot of sense. It is not a source of urban pollution, in terms of both emissions and noise. The Toni Electroni is green, clean and safe. Above all this great design makes you want to have it and drive it all day long.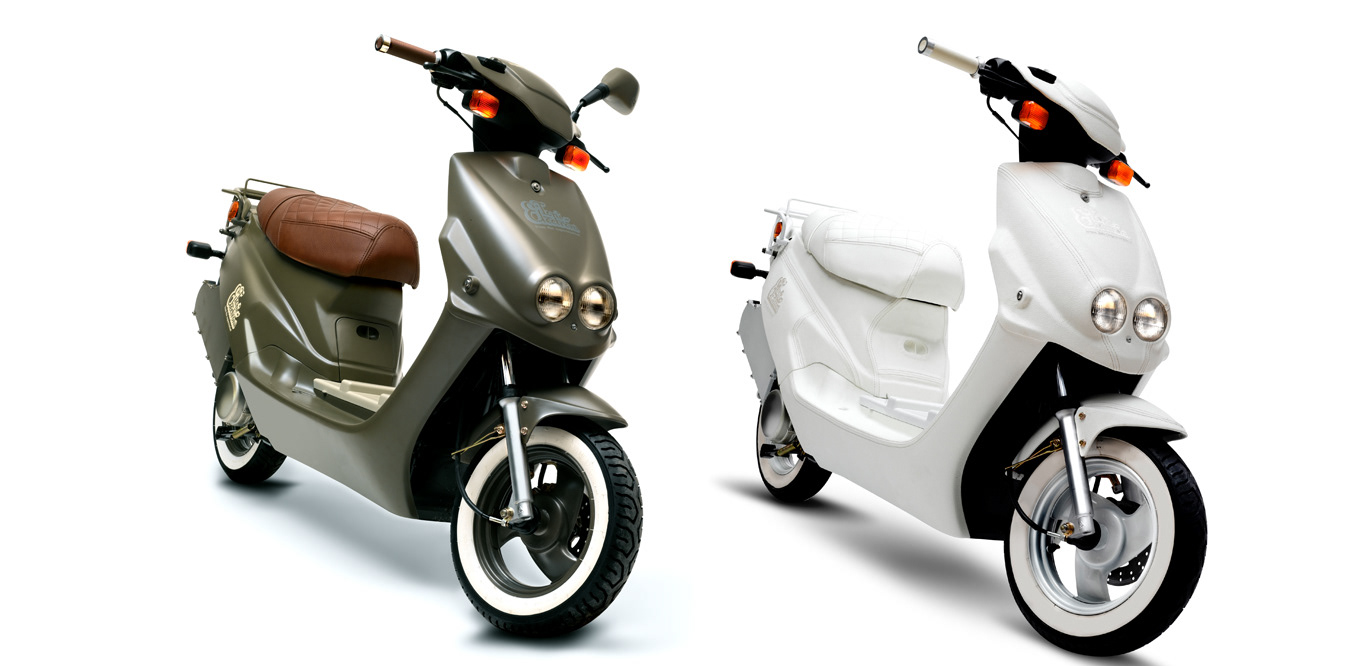 LEATHER
Toni Electroni is a scooter that is yours, and yours alone.This white leather Toni Electroni is unique. It is one of the limited editions of the Toni Electroni collection. You don't just purchase a Toni Electroni you commission it. 
Every Limited Edition Toni Electroni is unique to its owner.