Ollimania is a family of characters created by artists Didi Bok and Hein Mevissen. The Ollimania family is famous for being irresistibly cute and funny. Each character is a trademark and has its own unique background, life and dreams, which are revealed during the Ollimania adventures in books and movies.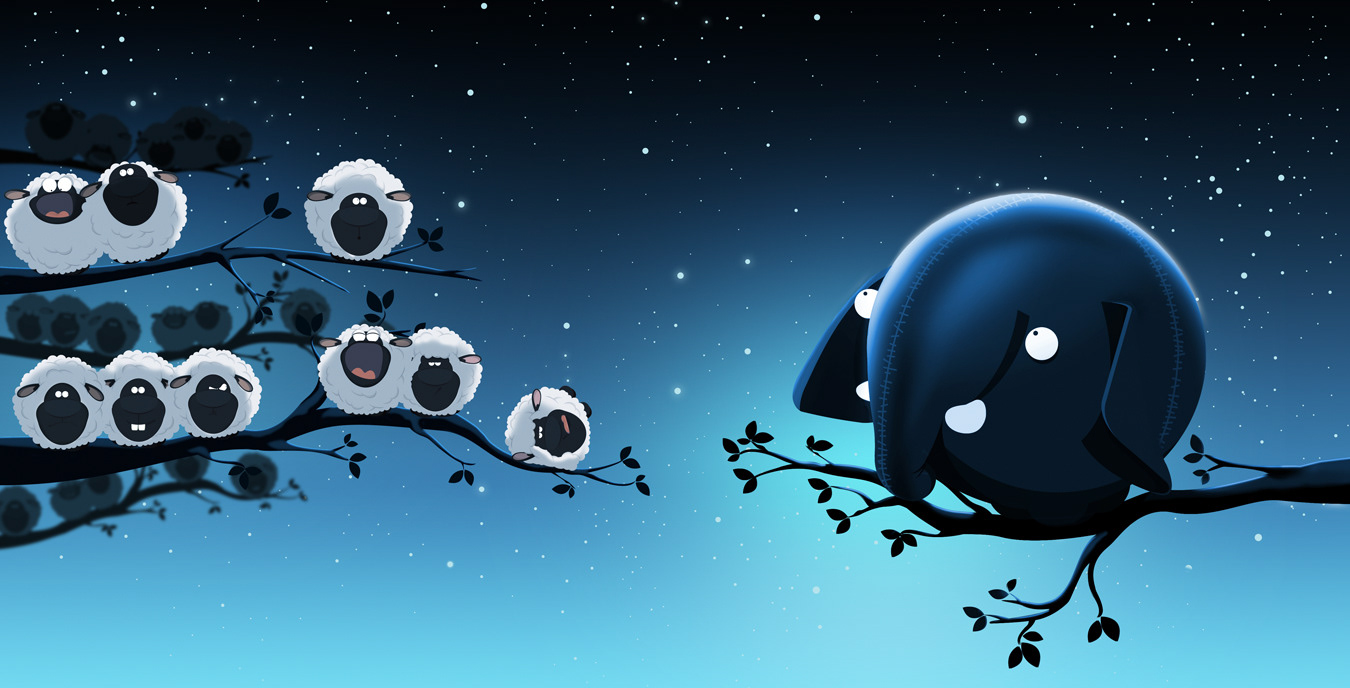 ​​​​​​​
The characters consist of simple round shapes and are designed by Hein Mevissen.
But it's more than just the simple, round graphic design' that makes the Ollimania characters a success with audiences.
Their childlike innocent mannerisms and bold foolishness is a brand of humor that translates to almost any demographic.
The adorable funny characters are loved by all ages. They give adults some license to play, to express a part of themselves that other parts of their lives may not allow.

Ollimania products
Bok and Mevissen specialize in creating character-branded merchandise
There is a full-range of Ollimania products featuring beloved original characters such as Olli, Moon Billie's, Sugar Mousey, Ari, John and more. From plush toys, bags, suitcases, stationary and clothing to Ollimania jewelry and cakes.
Olli is by far the biggest seller, but other characters like Sugar Mousey, John are doing great as well. 
And the Moon Billie's are growing in popularity. All of these characters are ridiculously cute. And both children and adult consumers buy up all product bearing the character logos of this distinctly Dutch creation. The Ollimania products range from mass market items to high-end consumer products and rare collectibles.
Olli  plush toys contain only materials you really love
Olli is famous of being a 100% fake elephant and made out of fake elephant stuff.
All Olli plush toys are ready to cuddle up with your little or big cutie and give them a lot of warmth and fun. There are four
different sizes of the Olli plush toy.
The most popular Olli plush toy is the one with the plush turd behind him. Olli's turd is famous. He is a real character in the Ollimania family. His fame brings lots of good fortune, but also moments of solitude.
Fortunately, he feels lonely all the time. Being left behind and not cared about. But being a plush turd behind Olli is a good thing and makes him very wanted.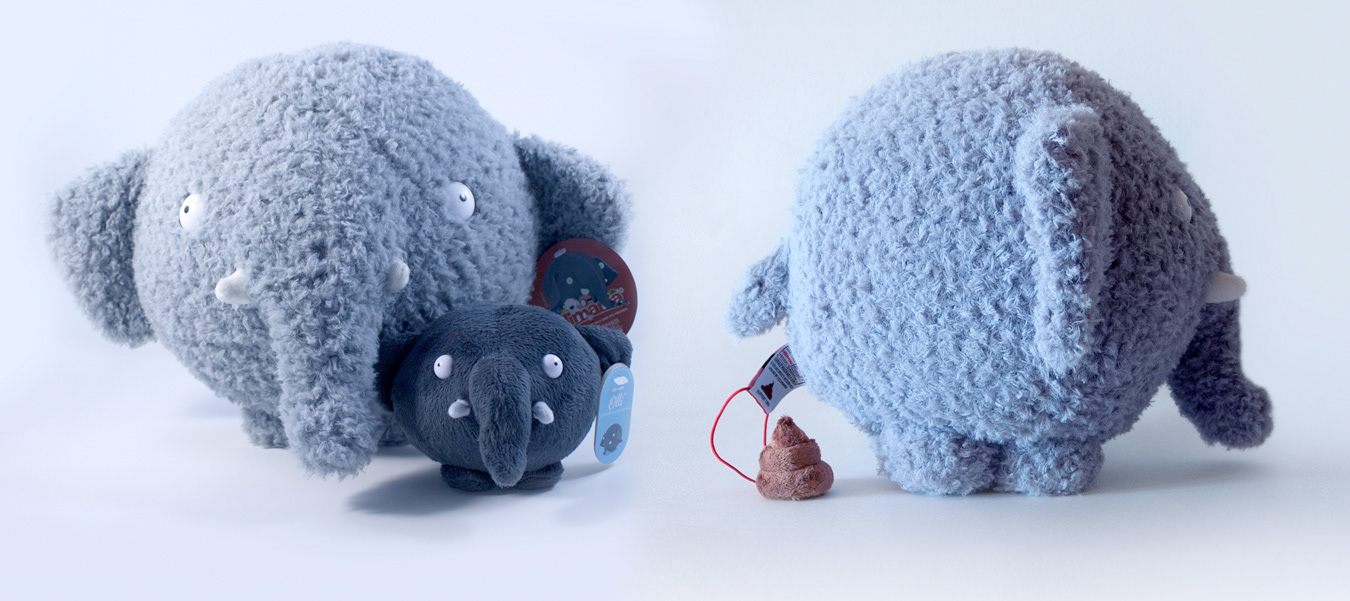 SUGAR MOUSEY TOY
This Sugar Mousey plush toy is a great gift for girls. The Sugar Mousey character is cute and everyone all around the world can relate to.  This small, pink mousey is distinguished by her hopeless romantic dreams, her blue blow at the end of her tail and the presents of her two large front teeth. She is full of dreams and always busy getting things done perfectly, but often it doesn't work out how she wanted it. She never gives up.
Girls any age love Sugar Mousey.
Ollimania Store
Thousands line up for Ollimania's Grand Opening
Ollimania's first store proved to be a huge success. It is the first Ollimania Pop Up Store exclusively selling the stuffed Olli toy that sold out within two hours of opening its doors. The Ollimania Pop Up Store is unique and eco friendly designed by Bok and Mevissen. The whole shop is made entirely from reused wood and has made a big impact with its gigantic innovative cube-shape. This cool pop-up store is a magnet for shoppers and passersby's.
CHARITY
Giant Olli is donated to the Children's Hospital
Bok and Mevissen feel very strongly regarding giving to charities: Ollimania is always involved with giving back to the community.  They work with local charity organizations as well as collaborating on common projects, fund-raising and social activities. 
In 2013 Ollimania saved a historic Zoo. In 2015 Bok and Mevissen donated a huge Olli statue to the Children's Hospital. Every day Olli makes little patients and their families happy. Bok and Mevissen see Ollimania as an opportunity to make a direct positive change in our community and around the world.
Olli is Ambassador Sailing Kids Foundation.
Beginning of 2016 Olli was welcomed as the Sailing Kids' newest Ambassador in Europe. The Sailing Kids Foundation organizes sailing holidays for seriously or chronically sick children, young adults and their families.
The Sailing Kids Foundation is honored to have Olli as the ambassador because he is a beloved cartoon character who has been capturing the hearts and imagination of children in Holland and more European countries with his friends, known as Ollimania friends. And Olli speaks to children and young adults in a language they understand. 
Olli's growing cross-generational appeal has a positive influence with children, their parents and families and with teachers around the world.